Conditions Treated At Delta Spinal Care in Creve Coeur, MO
When you visit our chiropractor at Delta Spinal Care in Creve Coeur, MO, we want to help you get the most out of your health and wellness. Fortunately, with chiropractic care, we are able to treat a wide variety of conditions. Before you schedule your next appointment with Delta Spinal Care, learn more about the different conditions treated here at our chiropractic clinic.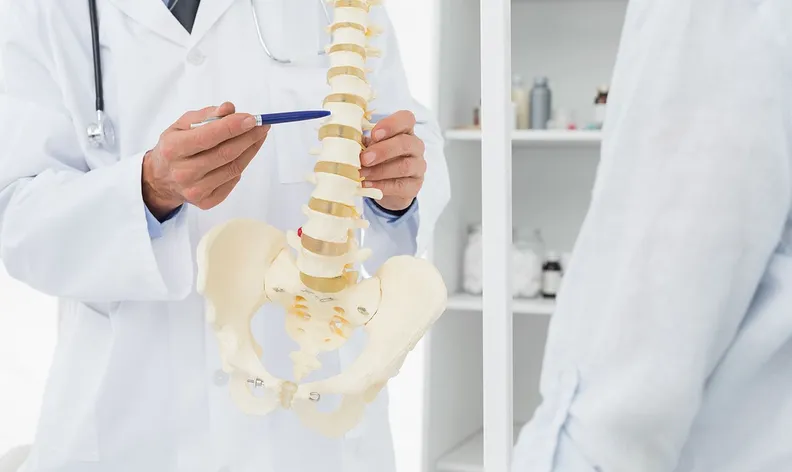 Conditions We Treat
One of the main reasons our patients seek chiropractic care is for pain relief. Using chiropractic methods we can help you resolve your pain naturally without drugs or exploratory surgery. As a result, we can aid in back pain relief, chronic pain relief, and neck pain relief. We also use chiropractic care to treat nerve pain. For example, if you have fibromyalgia or sciatica, we can use chiropractic adjustments and massage therapy to relieve the pain and reduce flare-ups. We also provide pain relief for TMJ/TMD, as well as sinus pain, headaches, and migraines.
Types of Services Available
Through chiropractic adjustments and spinal decompression, we offer treatment for herniated discs, slipped discs, and nerve pain. Our use of NUCCA spinal correction also offers increased circulation and healing after injuries and to aid in pain relief. Other specialized treatments we offer include treating seizures, high blood pressure, loss of muscle control, and heart palpitations using the NUCCA technique.
We also provide weight loss using the Take Shape For Life program, as well as Alcat testing for food allergies. If you are interested in rebooting your digestive system, please ask us about our detoxification services that are coming soon to our office. By choosing Delta Spinal Care for your holistic health and wellness provider, you can finally enhance your body naturally.
Specialized Treatment Options
Our chiropractor in Creve Coeur Dr. Chris Maffit has more than 17 years of chiropractic practice experience. Dr. Maffit specializes in upper cervical treatment via NUCCA, as well as functional medicine. Upper cervical treatment is useful for treating neck pain, whiplash, herniated discs, and heartburn.
In addition, we have Tracie Bernabo who is a massage therapist with more than 18 years of experience. Her specializations are in myofascial release and massage therapy. This is an ideal treatment modality for sinus pain, TMJ/TMD, headaches, and allergies.
Contact Our Chiropractor At Delta Spinal Care in Creve Coeur, MO!
To request a chiropractic adjustment with Dr. Maffit or massage therapy with Tracie Bernabo, please give us a call today. We offer you holistic health and wellness using drug-free solutions that are safe for your entire family. Contact our office at (314) 725-3358 to schedule an appointment at Delta Spinal Care. We look forward to treating you and your family members with routine chiropractic care and massage therapy.
---
Please click on one of the conditions listed below for further resources.