Sciatica Pain Relief from our Creve Coeur Chiropractor
Although sciatica is common, many people have a misconception about this painful condition. It is a symptom of a health condition rather than a distinct medical diagnosis. Patients who visit Delta Spinal Care in Creve Coeur are able to experience sciatica pain relief thanks to completely natural chiropractic treatments.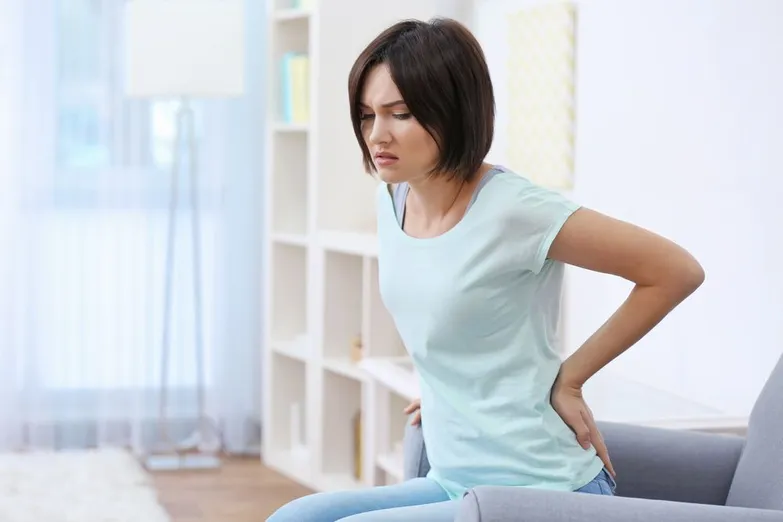 What is Sciatica?
Sciatica most often occurs in patients between 40 and 50. It develops when the sciatic nerve becomes irritated or compressed near the point where it originates. This nerve is the largest in the body. It consists of multiple nerve roots that extend from the lower spine and then join.
The most common factors responsible for irritation or compression are degenerative disc disease, lumbar spinal stenosis, a lumbar herniated disc, piriformis syndrome, sacroiliac joint dysfunction, and isthmic spondylolisthesis. Less-common potential reasons that cause patients to seek Creve Coeur sciatica pain relief include pregnancy, muscle strain, a spinal tumor, scar tissue, an infection, a fracture, and ankylosing spondylitis.
Symptoms of Sciatica
While sciatica is occasionally an irritating disorder for some, it is severe to the point of debilitating for others. Among patients who seek sciatica treatment, these are the most common symptoms:
Pain that is constant and typically on just one side of the buttock or leg
Discomfort starting in the buttock or lower back, following the sciatic nerve all the way to the foot
Lower level of pain when walking or lying down, increasing when seated or standing
Sharp vs. dull pain
Prickling or pins-and-needles sensations
Numbness or weakness when trying to move a foot or a leg
Pain so severe that it is difficult to walk or stand
Discomfort in the toes
Lower back pain less intense than leg pain
Sciatica Treatment from our Chiropractor in Creve Coeur
Our chiropractor customizes sciatica treatment for each patient with natural therapies that avoid surgery or medication. Spinal adjustments and manipulation correct a number of causes of sciatica by improving the alignment of the spinal column. Our practice utilizes NUCCA spinal correction, a comfortable and gentle approach designed to return the spine its proper balance.
For some patients, massage therapy provides sciatica pain relief in Creve Coeur. Prescribed exercises and lifestyle changes are also sometimes appropriate.
Schedule a Consultation for Sciatica Pain Relief with Delta Spinal Care
Don't continue to suffer from the pain of sciatica when help is available from our holistic health and wellness practice. Our chiropractor, Dr. Chris Maffit , is highly skilled in providing all-natural sciatica pain relief. Call Delta Spine Care at (314) 725-3358 today to schedule an appointment with our chiropractor in Creve Coeur.
---
Alan, age 60